Image Format Decision Tree
I published a more serious article about today's cartoon. It still includes some tongue-in-cheek questions, but the idea was to make it less of a joke and more of an useful thing for people: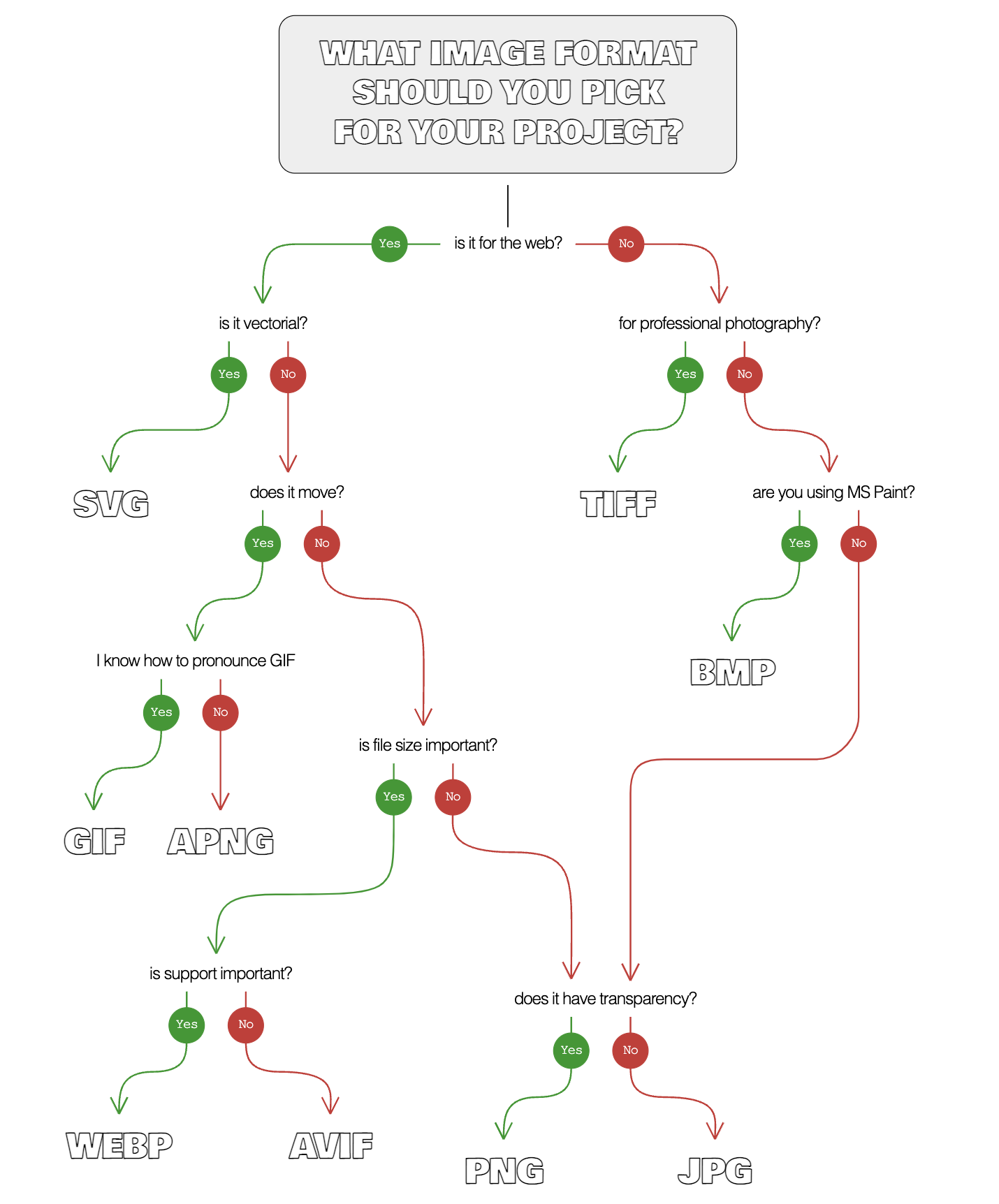 The article also includes additional information on why some formats should or should not be used, when we should consider using a video instead of an animated image, and a love letter to BMP... well, not that last part. But I miss BMP.